The Heart Way™
Follow your path with heart
The state of Tennessee has extended social distancing until further notice for Corona-virus.  The Heart Way Training™ has been indefinitely put on hold.  Continuity of the process is essential for experiential work.  Stay tuned for the upcoming dates.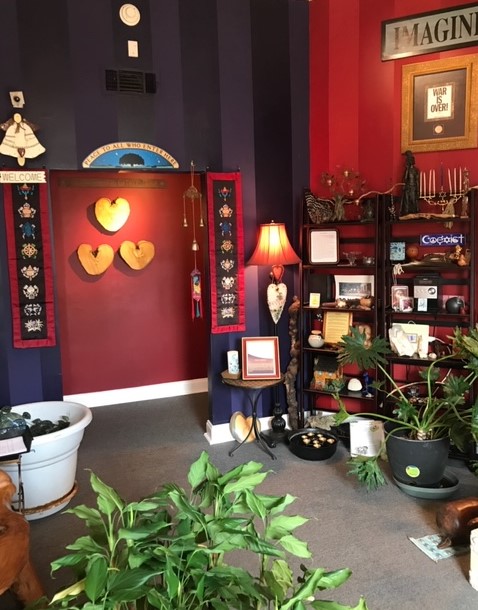 Welcome!
The Heart Way™
Providing therapeutic services focused on integrating intellectual, emotional, spiritual and physical experiences to third parties seeking meaning and purpose in their lives; providing educational services, namely, workshops, written materials and other information, to teach the foregoing therapeutic services to professionals and laypersons.
Discover deeper meaning and purpose through 17 integrated techniques that have been developed over 36 years utilizing music, breath, movement, art, meditation, toning and other healing modalities.  These vibrational tools help shift your consciousness and activate your inner healer / teacher.
Join us for one-on-one private sessions with our experienced wellness practitioners, immersive workshops, classes, and The Heart Way™ certification.  We also host other classes from transformative healers like "The LifeLine Technique®" with Dr. Darren Weissman a best-selling author, "Music is the Medicine" with award winning, music pioneers Steve Roach and Byron Metcalf PhD,  and "Own Your Tone, Voice Empowerment" with Carol Piro, Holographic Sound Healer/Trainer and Performing Vocalist.
We are located in culturally rich MidTown Memphis, TN on The HART Center campus (Healing Arts Research Training Center).
"Magnify your essence and you find your magnificence." 
"Breath is the vessel, music is the map."
"Remember that our past viewpoints will not necessarily be the ones we have currently. There are no limits to what we can see in the past or future."
"The wave-particle duality exists in all matter, including light.  Our actions in the world are always a compromise between two such opposites. The more we determine one side of reality, the less the other side is shown to us."
"Consciousness creates reality. And we are all together this consciousness! We must now take full responsibility for the fact that our thoughts are creative. We are the meaning-makers of our lives." 
"There are steps – that when you choose to take them – help you to reprogram the addictive hamster wheel patterns of your subconscious mind." 
"Truth is the platform on which we stand when we match the outside to the inside and there is nothing left to hide." 
"Without soul, there is no awareness of entity."
"Remember that you are on all branches of the Tree of Life.  It's up to you which branch you happen to be sampling. Since joy for all people is desired, eventually all will be joyful if that is the branch we all choose."
"Primary human defenses are constructs from cultural memes that keep us solidly within the illusion that this is how things will always be."